How to Prepare to Have Sex for the First Time? | Top 10 First Time Sex Tips (पहली बार सेक्स कैसे करे?)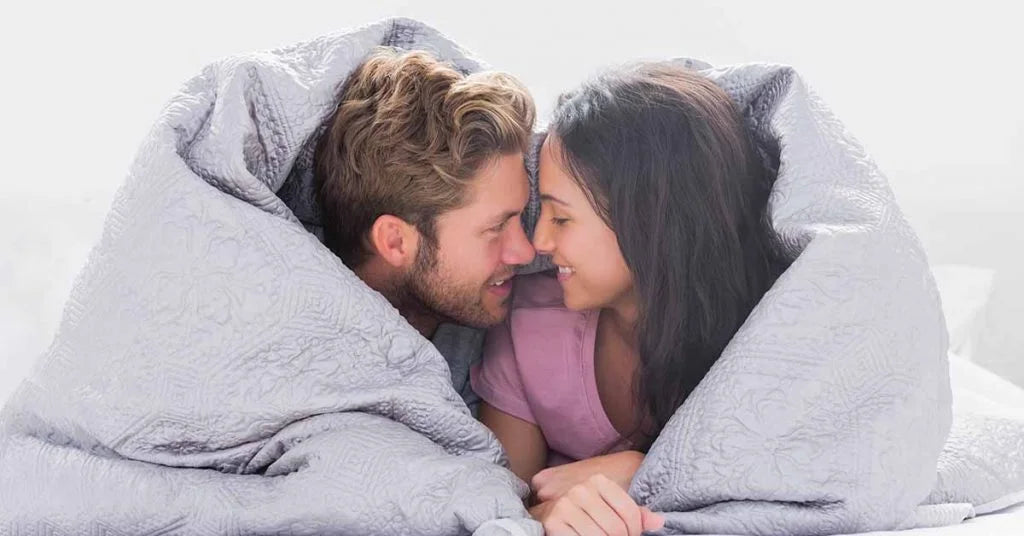 Having sex for the first time is a big deal for everyone. Because it is so hyped, first-time sex can often be stressful and anxious. Men's sexual performance differs from women's as they look at sex differently. However, everyone wants their first time to be perfect and special. Due to these expectations, most people forget to enjoy the moment and often fumble. But, you must remember that sex is not a competition, and it should never be rushed into because of peer pressure. If you are excited about having sex for the first time soon, here are some effective tips that can help you prepare for your big day!
Top 10 Amazing Tips for Men to Have Sex for the First Time (पहली बार सेक्स कैसे करे?)
Having sex is a natural instinct that must be enjoyed. If it's your first time having sex, remember to go with the flow rather than focusing on making it perfect. In fact, even experienced men tend to make mistakes while having sex, and no one's judging! Check out these 10 tips that can help you prepare for first-time sex!
1. Don't Be Nervous
It is but natural to be nervous before having sex for the first time. "How is it going to be?", "Am I doing it right?", "How do I know my partner is enjoying it too?" These are some common questions that may crop up in your mind. However, focusing on these questions can affect your intimacy and performance. Forget about everything else and just enjoy the intimacy with your partner.
2. Communicate with Your Partner
It is always advised to communicate with your partner freely about sex. Don't hesitate to discuss fantasies, fears, likes, and dislikes before you actually get down to it. This helps create a better understanding and enhances comfort between both partners. 
[ Read: Importance of Communication in Relationships ]
3. Remember to Enjoy Yourself
Despite the high hopes and expectations surrounding first-time sex, always remember to enjoy yourself. Sex is meant to be pleasurable between two consenting adults and it is best kept that way. This makes your experience memorable and pleasurable!
4. Pick the Right Place and Time
For first-time sex, it is best if to choose a place that is safe and stress-free. Picking an appropriate time and place where you know you are not going to be disturbed allows you and your partner to get comfortable with each other. The place need not be romantic or perfect, but should be comfortable so that you can enjoy your intimate moments.
5. Don't Ignore Foreplay
Sex is not just the act of intercourse but the journey of getting there. Women enjoy a good amount of foreplay before intercourse, so it is best not to hurry. Take it slow and steady and spend a good amount of time exploring each other. While you may be high on libido during your first time having sex, invest time in foreplay too!
6. Kissing and Necking are Important
Men often look at sex as the actual act of penetration but women desire more than just that. Kissing and nuzzling are essential components of foreplay that are sure to satisfy your partner, so make time for it.
7. Always Carry Protection
If you are anticipating having sex for the first time anytime soon, it is always best to carry condoms with you. There is a high risk of Sexually Transmitted Diseases (STDs) and unwanted pregnancies when you have sex without a condom. Also, condoms ensure you have safe and hygienic sex. This is an essential tip for men who are looking forward to sex for the first time. 
Try JoyMax Dotted Condoms for Good Protection
8. First-Time Sex may Hurt
Yes, you read that right! First-time sex may hurt because the tip of your penis may be a tad bit sensitive. Your erect penis may also hurt your partner. One of the main reasons for pain during first-time sex is stress that causes a lack of lubrication. Spending a long time in foreplay, getting aroused enough and staying relaxed can reduce the chances of pain during your first sex.
9. Premature Ejaculation and Erection Issues are Fairly Common
Men who are having sex for the first time are often under pressure to perform. Erection issues and premature ejaculation are common sexual problems as a result of this. There is nothing to be embarrassed about, just try to relax and enjoy the moment with your partner.
10. Orgasming is Not a Competition
It is common for men to worry if their partner has not orgasmed. Men must understand that not all women orgasm with vaginal penetration. Many women orgasm with clitoral stimulation and just because your partner did not orgasm during sex does not mean she did not enjoy it or that you were bad. Also, orgasming is not a competition, and many couples orgasm at different times while having sex.
[ Fuel Your Passion: 11 Amazing Drinks for Lasting Power ]
It always gets better.
Congratulations on your first time having sex!
Now that you are no more a virgin, you must know that you get better at sex each time. It is best not to judge yourself based on your first performance but look at it as an enjoyable experience.
Takeaway!
Your first time is always memorable and a stepping stone to a lifetime of intimate experiences. If you are looking for men's sexual performance pills to enhance your libido and ability to perform, shop for them now on ForMen.Health!
Also Watch the Following Video:
Also Read the Related Topics:
Disclaimer: The information provided on this page is not a substitute for professional medical advice, diagnosis, or treatment. If you have any questions or concerns about your health, please talk to a healthcare professional.
---